!.. jamie tuttle / vertigo design 2000 vertigostar@yahoo.com ..>
JUNIOR OLYMPICS
ANCHORAGE, ALASKA
---
These are the pictures from the 1999, Jumping/Nordic Combined, Junior Olympics. Many more to come! These are of Eastern Team Members (my team) only, but others will follow soon. Click the thumbnail to get a larger image.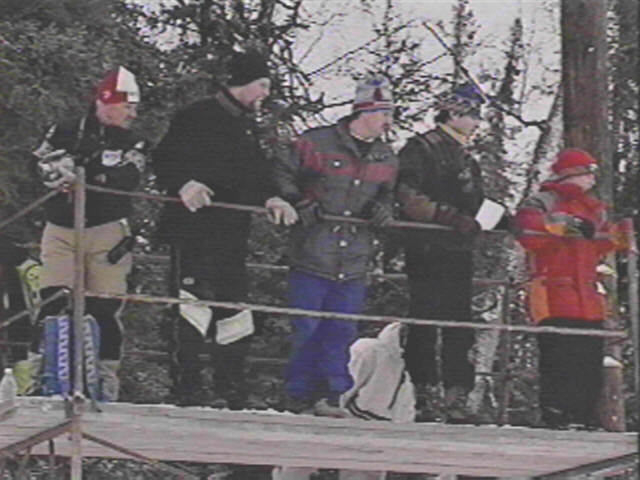 The coaches stand.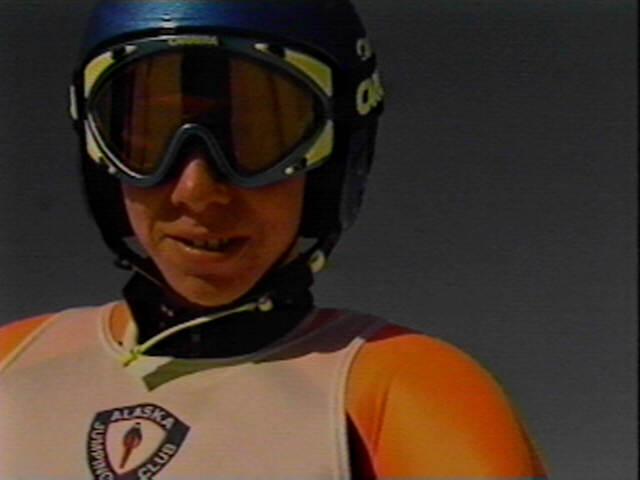 Chris Decker, 14th in J-1 Special Jumping.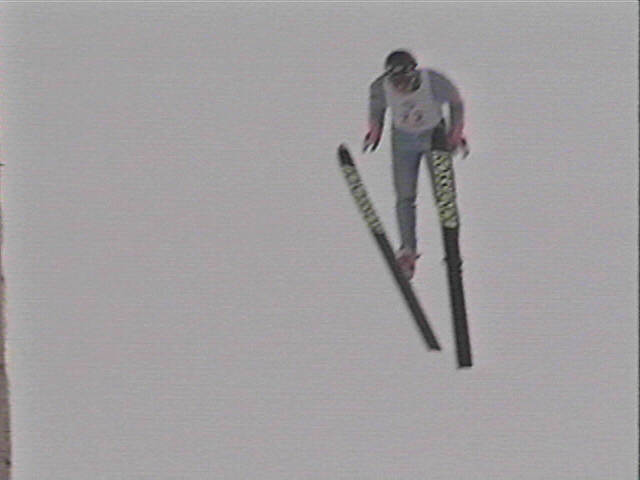 Jamie Tuttle, 13th in J-1 Special Jumping. Just enjoying the ride.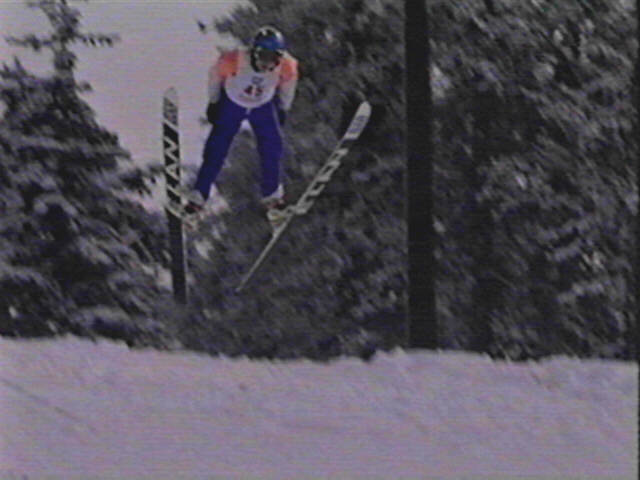 Chris Decker again, sporting the V-Style of flight.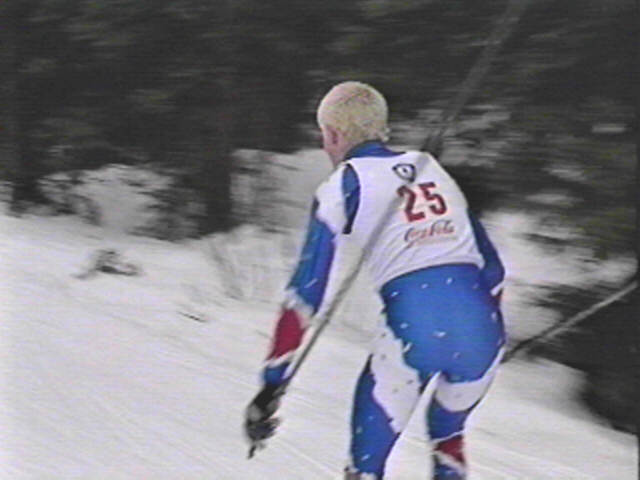 Geoff Howe starting his race in the J-1 Nordic Combined competition.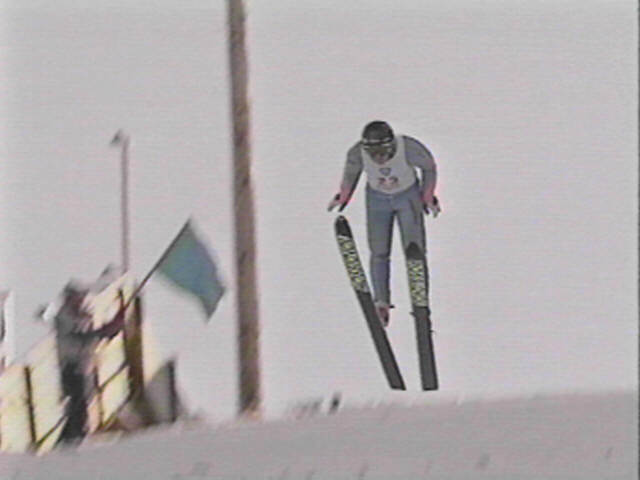 Jamie Tuttle again, over the knoll.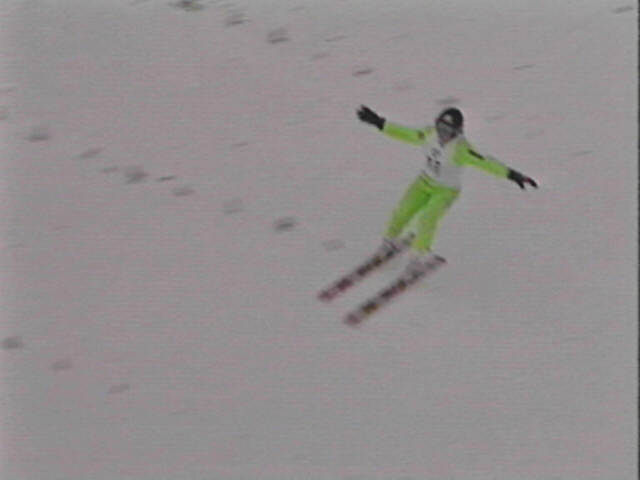 Laura Mclane after a nice and easy landing.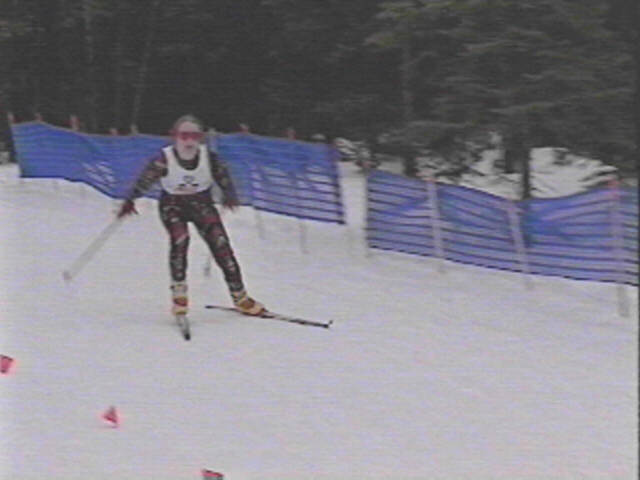 Laura again, taking the gold in the Women's J-1 Nordic Combined.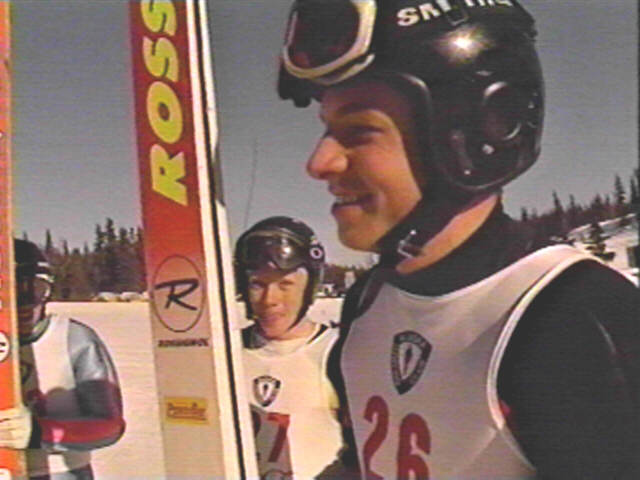 Matt Risch, with Geoff Howe(center), and Jamie Tuttle (left). Preparing for the Nordic Combined Team Sprint Jumping Event.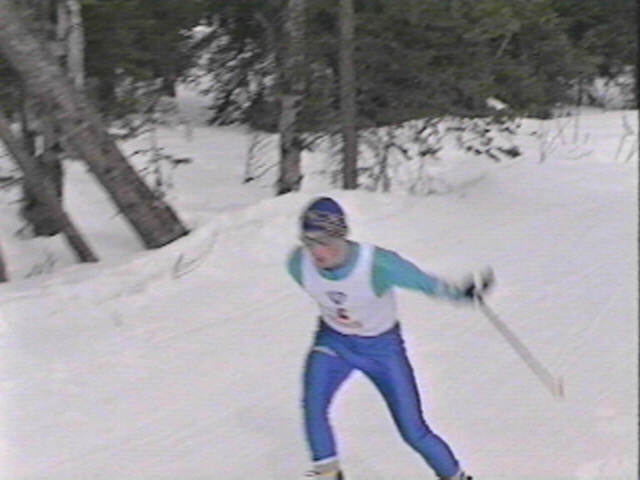 Morgan Goodwin, fine skier, great jumper. In the J-2 Nordic Combined Race.
Geoff Howe with the white rose (in mouth) after his J-1 Nordic Combined race.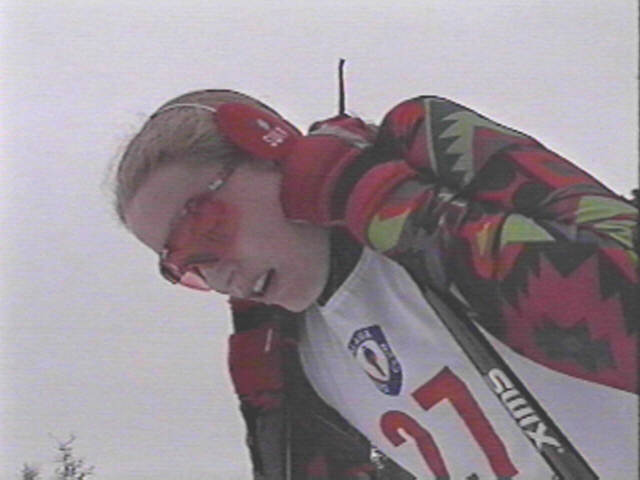 Laura after her Nordic Combined victory, if you skied 7.5k you would be tired too.
---